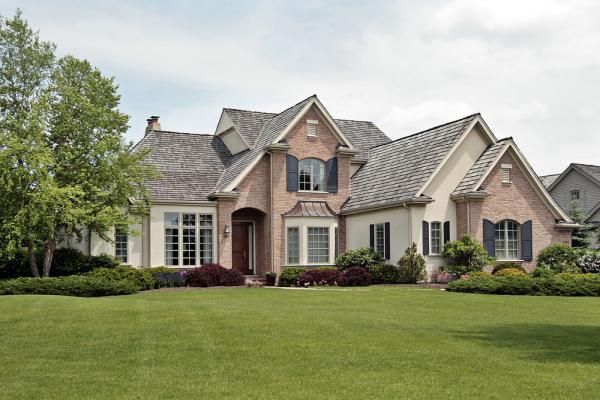 Copperridge Property
Turf Farmer Lawn Care, Switch & Save
"Super service"
FAQs
What are Synthetic Fertilizers?
They are the manmade fertilizers which have been used for many years and are water soluble. This means that they require water to break down the fertilizer into nutrients which can be absorbed by the turf grass. This leads to a quick greening of the lawn. Since this happens quickly sometimes there is a risk of surge growth, burning of the lawn or the nutrients being washed due to heavy rainfall.
When can I, my family and pets use the lawn after my lawn has been serviced?
After each visit we will leave you a note explaining what work was performed and provide you with instructions which should answer all your questions. If you are still not sure please call us and we'd be happy to speak with you.
Do I have to be present when a CopperRidge maintains my property?
No. Your property will receive the highest quality care possible regardless if you are there or not. If you have any locks on gates, we ask that you unlock them prior to our visit. If you prefer not to leave your gates unlocked, we ask that you leave a spare key in a designated area, so we can have access to your property. All gates, which we unlock, will be locked before CopperRidge leaves your property.
Why do I need a professional lawn care company?
Your lawn is not only a place for your family to enjoy but an investment that enriches the value of your home. Recent government regulations have banned the use of chemicals to maintain your lawn resulting in weedy and thin looking lawns. CopperRidge provides the latest technologies and products available, to deliver that picture perfect lawn, which is green, healthy and environmentally friendly.
Do you accept Credit or Debit Cards?
Currently we accept Visa, MasterCard, American Express and Discovery Cards. Unfortunately we do not accept Debit Cards directly however we do accept Interac e-Transfers through your on-line banking account.
More detailed information is available on the FAQ page of our website.
i